Are you looking for Commercial Roofing Professionals?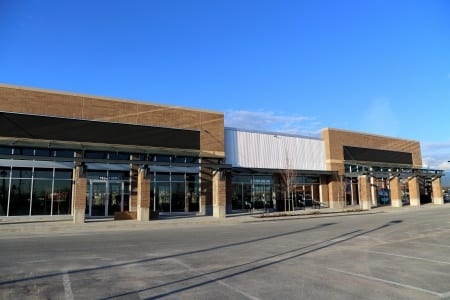 The roofing, like every other part of a building, is very important. However, it is quite unfortunate that most times, commercial roofing is often overlooked until there is a large problem, such as missing shingles, leaks, or water clinging to the ceiling of the commercial building. Once a problem gets to be somewhat large, most businesses are frightened when they find out it will cost lots of money to have it repaired. Although it is always better to catch any problem while it is still small, not hiring a professional to execute the job may have long-lasting implications on your commercial roofing – both financially and mentally. Let us look at some of the reasons why you need to hire an expert for your commercial roofing services in Denver Colorado.
Why hire an expert for your commercial roofing?
Roofing material
The cost of roofing material will remain the same whether you hire a professional commercial roofing company or you choose to do the job yourself. But since you lack the expertise involved in choosing the right material, you may falter. A professional commercial roofing company has the necessary experience and expertise needed to point out the right material for all sorts of commercial roofing services your building requires.
Detailed Analysis
A professional commercial roof repair/installation firm will assess the damage before they move onto the actual work. A detailed analysis will help you make a decision in regards to the kind of work needed for your roof. Professional companies also provide free quotes for the kind of work you require.
Safety
The falling of a roof or its segment can have devastating after effects, even resulting in loss of life. Thus, hiring a professional commercial roofing company for all your roofing needs in Denver is essential. They have the knowledge and experience needed to infuse safety checks into the works.
Cost Effective
The cost of hiring a commercial roofing firm in Denver Colorado may seem like a large financial investment, but it is a smart investment as it saves you the time and energy. Moreover, a professional Commercial roofing job tends to last longer which means you put in less money for repairs and replacement in the future, making it a win-win situation for you.
Warranty
Professional commercial roofers provide warranty on the roofing material they used as well as their workmanship. They can guarantee that there will be no damage or leak in a specific number of years. This means that if a problem occurs in the meanwhile, they will fix it for no extra cost. However, do read the fine print of future warranty once you sign them up for a particular job.