Hiring a residential contractor in Denver, Colorado.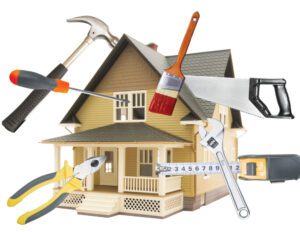 A Residential General Contractor is advised for New Construction or home improvement projects. Doing it by yourself, you might find it complex at times and stressful. Professional assistance and expertise, can save time and make sure all safety regulations are in place. JRC Exterior Solutions provides new construction and home renovation services in Denver, Colorado or its surrounding areas. Our service areas reach Brighton, Highlands, Lakewood, Ft Collins, and anywhere close by. Looking for the best assistance for your projects may require researching several firms that offer residential general contracting services. When deciding on which one to hire, it's important to ask the right questions based on your needs.
What is a residential general contractor?
A residential contractor is in charge of managing new residential constructions or home remodeling projects from start to finish. They are skilled in handling larger projects that involve design, planning, and architecture aimed at enhancing the standards of living of homeowners. Similar to commercial general contractors, they liaise with various experts including electricians, framers, and plumbers among many others.
When should you hire a residential general contractor?
For little tasks like upgrading bathroom fixtures or replacing kitchen cabinets, remodeling one room of your house, it makes more sense to hire a home improvement expert since that is their area of expertise. However, for an extra room addition, a full-scale kitchen remodels or basement conversion, a contractor is almost a must. Larger projects that require a longer time to complete, employing the services of a reputable residential general contractor should definitely be considered. Last but not least, if your property has severe Storm Damage and Hail Roof Repair, a contractor can help.
What are the responsibilities of a general contractor?
The responsibilities of any professional contractor including but not restricted to the following:
Supervises the hiring of sub-contractors needed to complete any task. They know from experience, those experts that will do a perfect job for you at a reasonable rate.
Organize the schedules and workers efficiently keeping the project on time and moving forward.
Offer advice when hiring subcontractors and ensure that everyone is doing their job correctly and with the right materials
In addition, a reputable contractor in Colorado can help resolve any scheduling clashes that may arise between the subcontractors, saving the homeowner from getting in the middle of a situation they may not properly handle.
What to do when looking to hire a contractor?
Once you have planned out how extensive and large your construction or home improvement project will be, it is time you begin to shortlist who to hire.
While searching for a reliable residential general contractor, it is important for homeowners to request quotes from at least three different firms and then decide on which service to use. This must be after you have discussed at length with the firms.
Personal recommendations or references are always an ideal way to get the best residential general contractor in Denver, Colorado and its surrounding areas.
Consider price too, as it is an important part of your decision-making process. Do not settle for a price that is too low or too high, as they are an instant red flag.
Having a good relationship with your choice of a residential general contractor is essential. Remember, this is someone you will be seeing regularly for a while. And if you don't quite trust them or cannot relate well, there is no point hiring as your project may end up in disaster.
Note: Do not be pressured into making a decision immediately. This may be the worst decision you ever make. If you feel pressured, dismiss the contractor immediately and consider others.
Why Choose JRC Exterior Solutions
Choosing a general contractor can be a daunting task. But, working with JRC Exterior Solutions is one of the best decisions you can make. Regardless of the kind of residential project you are looking to execute, our expert team offers professional services that are customized to suit your needs. The majority of the residential and commercial services we have carried out have been through referrals from clients who are happy with our work and are pleased to recommend us. This means we are doing something right.
At JRC Exterior Solutions, we are committed to offering quality services with honesty and integrity. We remain to strive to be the best residential general contractor in Denver, Colorado and its surrounding areas. Book an appointment with us today and let's further discuss your project needs.